Why not give happiness?
On Hold Until mid 2021 when safe to do audience shows.
Papione's Specialties Include:
Workplace Laughter (Happiness) Workshops. This fun-based happiness presentation is NOT the "power-point lecture" of old. Papione uses multiple props to convey how to increase happiness in your life. A Certificate is given to every participant.
"G-Rated" Grown-Up Birthdays. Papione takes copious notes…then stylizes a unique fun-filled show. These events are "A Hoot!"
Senior Shows. Papione uses nostalgic music, large puppets, humorous skits and lots of one-to-one attention. He guarantees to Bring Smiles!
Will be adapted to social distancing as necessary.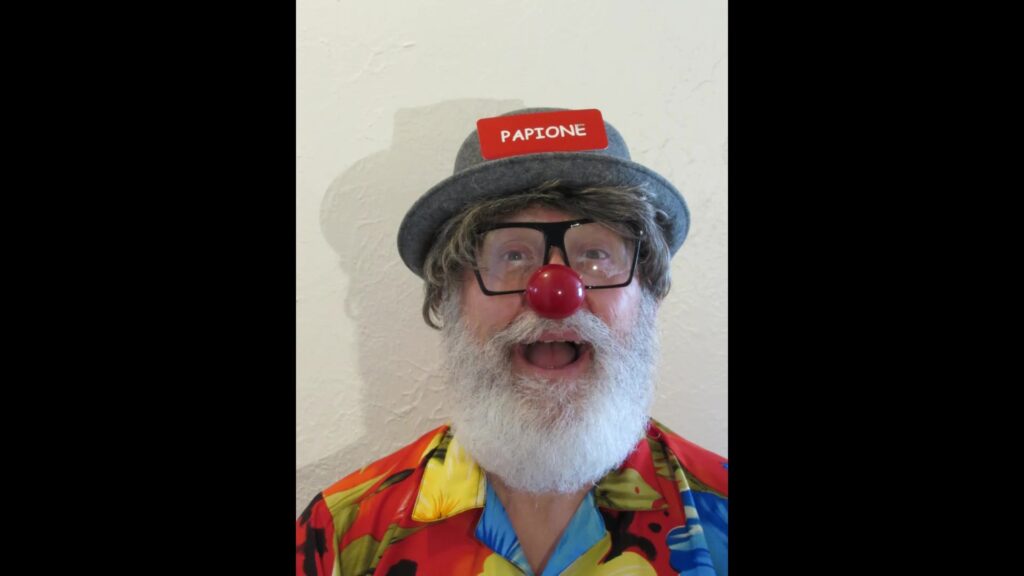 To book Papione call 303.425.0230 or email info@coconuttheclown.com
Tags: Birthday party entertainer, Denver Clown, Denver party entertainer, lunch and learn happiness workshop, Senior Center Entertainer, workplace lunch and learn workshop
Posted in Papione presentations, School and Park shows, Uncategorized |